24K GOLD & PEPTIDE SUPER SERUM
Natural Product - Preservative Free - Perfume Free
30ml
DERMATOLOGICALLY TESTED
Best for treating crow's feet and mimic wrinkles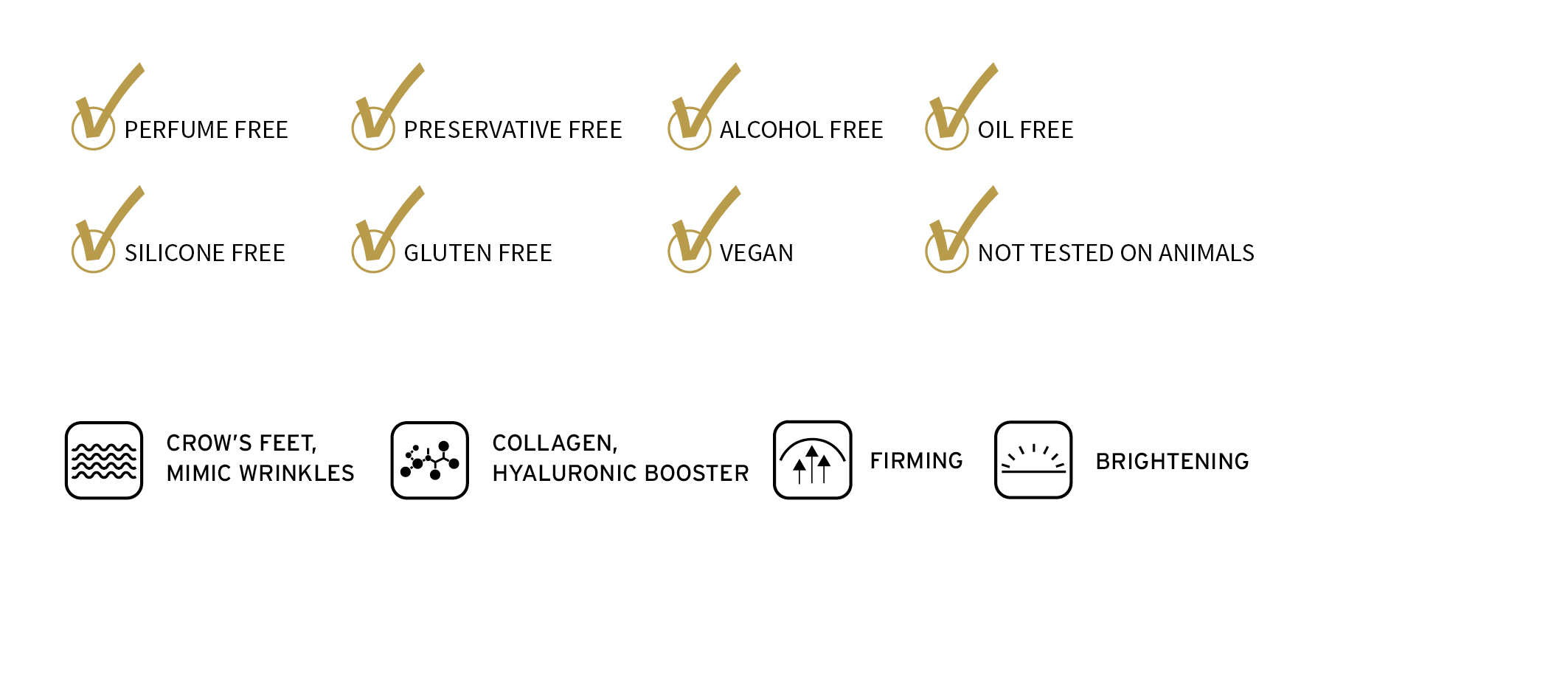 2% WRINKLE LIFTING MATRIXYL SYNTHE'6​​
Tightens the skin and improves its elasticity by boosting the synthesis of collagen, hyaluronic acid and laminin. Reduces the appearance of crow's feet and mimic wrinkles across the forehead, between eyebrows and around the lips.
​
0,2% IMMORTELLE EXTRACT
Strengthens the skin barrier, provides antioxidant protection against free radicals.
​
0,03% 24K REAL GOLD FLAKES
Enhance skin complexion and skin looks tighter and smoother.
​
CLINICAL STUDIES
-31% reduction in wrinkles on the forehead*
-28,5% reduction in wrinkles on the crow's feet*
​
(*) Efficacy of the active ingredients. Application on the face twice a day for 8 weeks.
​
​DIRECTIONS​​
Apply 2-3 drops of serum twice a day morning and evening to your face, mimic and crow's feet wrinkles. Allow serum to be absorbed into the skin before applying your moisturizer.
Suitable for all skin types.