PURE VITAMIN C
L-ASCORBIC ACID 10% SUPER SERUM
Natural Product - Preservative Free - Perfume Free
30ml
DERMATOLOGICALLY TESTED
Brightening & Antioxidant Water Free, Stable Formula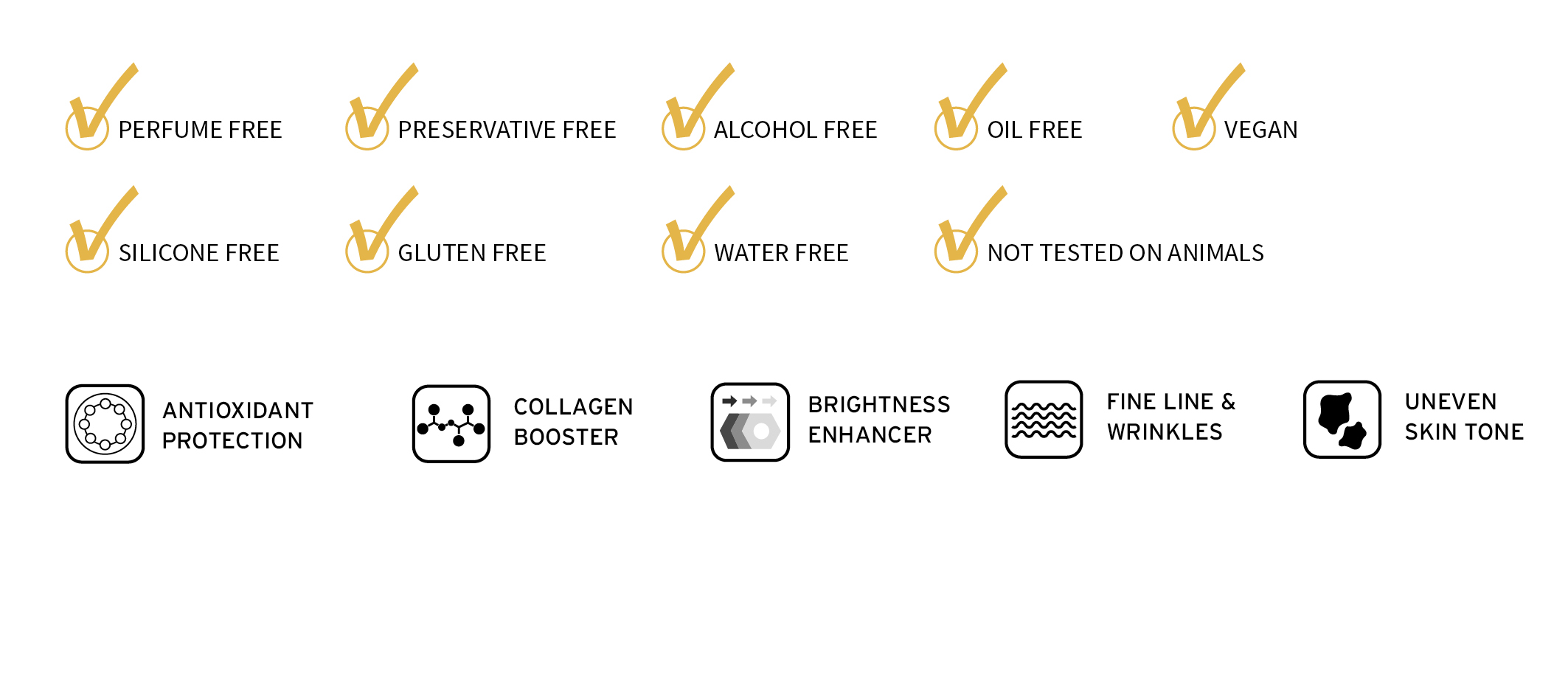 This 10%, the stabilized Vitamin C serum is an anti-aging powerhouse, perfect for collagen synthesis as well as being an e­ffective antioxidant. Unlike other Vitamin C serums, the pure and waterless form of 10% L-Ascorbic Acid allows for faster visible results with direct benefits.
​
BENEFITS
✓ Shields the skin from free-radical offenders​
✓ Promotes collagen synthesis for plumper looking skin
✓ Improves clarity and reduces the look of wrinkles
✓ Minimizes the appearance of dark spots and discolorations
​
​DIRECTIONS​​
Apply directly to cleansed face, morning and evening, allow serum to get absorbed before applying moisturizing creams.
Suitable for all skin types. If you have sensitive skin patch testing prior to use is advised: Apply product to a less visible part of your skin such as under your chin or reverse side of your arm. Don't wash it for 24 hours to check if you are sensitive to Salicylic Acid. If you don't see any rash, redness or burning sensation you may continue to use.